Round Rock's Gourmet Pasta Secret
Sautéing onions inevitably fills the house with a smell that announces something good is cooking. As a child, I did not like onions (at least not when I knew I was eating them), but when my mom cooked them, I'd always thought, "Yum, that sure smells good." Though I'm not sure when I starting really liking onions, I now eat them often and with gusto—white, yellow or purple, cooked or raw, always organic.
After setting an onion out on the counter, I grabbed my new stainless steel pan, which I purchased last week and was eager to use. All the other pans I have are the "nonstick" kind and I kept reading about how much better stainless steel is, so I decided to try it out.
I warmed up the pan a bit and poured in a couple spoonfuls of virgin olive oil along with my now-chopped onion, and once it was warm I threw in some tempeh. I'm plant based, so I prefer tempeh or tofu for my protein intake. I tossed it around and added fresh garlic cut in small slivers. Then a little bit of salt and black pepper, which go a long way to add flavor. Next, lots of vegetables. I aim for colorful meals full of nutrients—red, orange, green, purple—but I work with what I have on hand. Thinking simple and healthy is what guides me.
A can of roasted, organic tomatoes added a bit of warmth and incredible flavor, and then I splashed crisp, fruity Riesling over it. To top it off, a cup of halved organic cherry tomatoes and two cups of organic baby spinach, lightly tossed until it was nice and warmed up.
I would normally sit the veggie mix on a bed of wild rice, but this time I had pasta. Not just any pasta. This was a gourmet spinach, basil and garlic fettuccine from the Gourmet Texas Pasta store in Round Rock, Texas, full of flavor and cooked perfectly al dente after eight minutes. So delicious!
| | | |
| --- | --- | --- |
| Lots of veggies and tempeh. | Amazing fettuccine! | Master piece :). |
If you're in the market for a new home in the Round Rock area or are hoping to start looking soon, let me know and I'll assist you with your search. There are affordable homes from the 200's just around the corner from the Gourmet Texas Pasta. Or if you are looking to upgrade, we can head over to the Silver Leaf community for some new construction, like this beautiful two-story home with the master on the main floor: 112 Blue Spruce Way, Round Rock, TX.
Note: I'm sold on the stainless steel pan. It performed flawlessly on the nonstick front and I didn't have to worry about scratching it. Soaking in water with a drop of detergent, cleaning it up was easy as pie too.
Sonia Comisarenco ~ REALTOR®~ Team Price Real Estate
We Introduce Buyers to Sellers
PH ~ 512-577-5208
Email ~ [email protected]
Website ~ sonia.buyinginaustin.com
.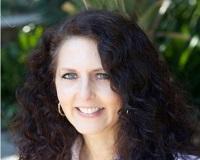 Sonia was born in Argentina and has lived in the US since 1980 and in Austin since 2001. Besides being fully bilingual (English-Spanish), Sonia has made it her mission to gain extensive familiarity wi....