What Is a Short Sale?
First off, what exactly is a short sale? The name "short sale" is rather confusing. A short sale does not mean the sale of the home will be short. In all actuality, a short sale is generally the longest way to buy a home, with the possible exception of building your own home. No, the name "short sale" refers to the money involved in the sale – meaning the money the home is worth is less than what the seller owes. Therefore, if the home is sold for the amount the home is worth, the seller is short on how much money they have to pay the bank. It is important to use an experienced agent to help guide you through this process.
The key point in this sale, though, isn't just that the seller owes more to the bank than the home is worth. There are many property owners who struggle with that phenomenon – it's called being underwater on your home. A sale can only be considered a short sale if the bank (or organization that owns the home) agrees to the property being sold for less than what they're owed. The bank is losing money on this deal so they have to agree to lose that money.

Why Would a Short Sale Not Be Approved?
There are a number of reasons, but the bank may see a foreclosure as a more profitable option if:
The private mortgage insurance makes up for the costs of foreclosing a property.

The home has too many liens and couldn't pass a title inspection easily.

The homeowner has filed for bankruptcy

The homeowner has enough funds to pay their mortgage, but is just refusing to pay.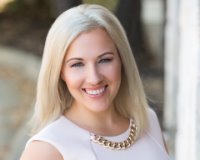 I am a professional Real Estate agent who serves the central Texas area. Buying and selling can be stressful and is one of the biggest financial decisions most people make in their lifetime. I will wo....