Tex Mex Polvos Por Favor
Austin is known as the Music Capital of the World, but it should also be recognized for some of the best Tex-Mex food in the state.
When the topic of Tex-Mex comes up, my daughter never fails to remind me that Polvos is her favorite. There is no shortage of good Tex-Mex in town, but she insists Polvos has the best enchiladas. This popular little restaurant is located on South First, near Mary Street and is also part of the '04, one of the most sought after neighborhoods to live in due to its charm, warmth and laid back attitude of its residents. I finally got around to trying it out last Friday.
I met up with my daughter and her best friend, and we were seated outdoors. The server was a pleasant young man who assumed I was a regular. When I asked him why, he said: "Because they are," pointing to my daughter and her friend. That made me chuckle since I did not know that they were 'regulars'. It was a very casual setting and I enjoyed the colorful, bright mural of a tropical landscape painted on the outside.
We started with chips and salsa, of course. One of the things Polvos is known for is its salsa bar, and we had three different kinds at the table. I do like spicy salsas, but one of them was very hot and I ended up eating most of the medium one.
After chips it was time to order. I will almost always order fajitas when I'm at a Tex-Mex restaurant for the first time, since it's a basic and usually vegan, or at least, vegetarian dish I can count on. My daughter and her friend both ordered the vegetarian enchiladas, one with poblano sauce and the other with roja sauce.
My meal arrived with the piping hot vegetable mix, corn tortillas, rice and black beans, shredded lettuce and diced tomato, and guacamole and sour cream. The fajitas were very good—I liked that they had kale and cabbage, which were unusual choices, in addition to the normal veggies like mushroom, corn, bell pepper and onion. The charred and savory, slightly spicy flavor combined great with the rice and beans. I am picky about my avocados, but the guacamole was great too, fresh and tasty.
Now, seeing as my dining companions, who are regulars at the restaurant, both picked enchiladas, of course I was curious to try them out. I took a bite from my daughter's poblano enchiladas, and holy moly—I suddenly understood! It was a very similar vegetable medley as the fajita, but wrapped in the corn tortilla, covered with the deliciously mild and creamy poblano sauce, and topped with a sprinkling of queso fresco. Her rice and beans were also perfect, the black beans with a little bit of tomato thrown in and the rice full of flavor and just the right texture.
My daughter was not very hungry and she had planned on taking the enchiladas home to eat later or the next day, but I ended up eating one of them and leaving most of my veggie fajitas which I split with her to take home and enjoy as leftovers.
I definitely know what I will be ordering next time, although, I did not try the roja sauce, I am pretty sure it is just as good as the poblano, that would be the decision I'll need to make. Now the lesson this day? Always listen to the regulars!
Check out newly listed properties in the 78704 HERE
Sonia Comisarenco ~ REALTOR®~ Team Price Real Estate
We Introduce Buyers to Sellers
PH ~ 512-577-5208
Email ~ [email protected]
Website ~ sonia.buyinginaustin.com
You can also download my app to search for properties by texting 'Sonia' to 512-270-7326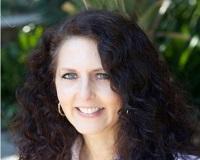 Author:
Sonia Comisarenco
Phone:
512-577-5208
Dated:
April 13th 2018
Views:
450
About Sonia: Sonia was born in Argentina and has lived in the US since 1980 and in Austin since 2001. Besides bei...