Homestead Exemption
Your homestead exemption could save you money. It allows for a reduction of the taxes you pay on your property. To receive this benefit, file the appropriate form with the corresponding county where you live.
If you purchased a home in 2016, you must file your exemption now to receive the benefits for 2017. The deadline to file is April 30th, 2017, but this may be different for each county. Check directly with them.
If you purchased your home prior to 2016 and you did not file it, please contact the county office, you will qualify for the exemption in 2017 and may be able to make it retroactive. You must live in the property and must have been there on or before January 1st of the corresponding year. You will be required to send a copy of your drivers license which must show the address of the property you claim to be your homestead.
Use the links below to find the forms:
Bastrop County: Call (512) 303-1930
Thinking of selling or buying a home today? Please call or email me for an appointment to discuss your options.

This beauty was recently featured in the Tribeza interior Design Tour. It feature Bunker Lee's unique blend of function and style. Open living will allow you to enjoy the company of your friends and family while whipping up dinner in your beautiful chef-standard kitchen. Quality construction includes spray foam insulation, GE brand appliances, home automation, and high end finishes.
Sonia Comisarenco ~ REALTOR®~ Team Price Real Estate
We Introduce Buyers to Sellers
PH ~ 512-577-5208
Email ~ [email protected]
Website ~ sonia.buyinginaustin.com
You can also download my app to search for properties by texting 'Sonia' to 512-270-7326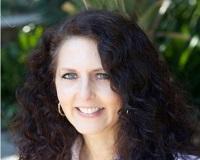 Sonia was born in Argentina and has lived in the US since 1980 and in Austin since 2001. Besides being fully bilingual (English-Spanish), Sonia has made it her mission to gain extensive familiarity wi....