Kumori
Birthdays are occasions that often warrant a special meal, and when your mother turns 83 years old, you must take her out to eat. My mom enjoys good food and still likes to try new options, so my brother and I decided to celebrate her birthday at Kumori Sushi and Teppanyaki. This is located in Brownsville, Texas, where my mother lives.
Our party had 6 diners; my mom, my brother and sister-in-law, my niece, my favorite dinner companion and myself.
We arrived at this well lit, but not too bright locale, with modern design and comfortable settings. We were seated promptly and the young man attending our table offered to bring us drinks. My dining companions proceeded to order beers, jasmine tea and water and I chose to try one of their signature drinks. This was a sake sangria. Sweet, as it should be, light and delicious.
Drinks were served and then they brought us a light miso soup full of flavor. For an appetizer we ordered edamame with a spicy sauce on the side. Edamame are young soy bean sthat are usually lightly boiled or steamed and salted. They were scrumptious and did not last long, since we all shared this appetizer.
Then we ordered a salmon teriyaki rice bowl which consisted of fried rice with mildly spiced carrots, cauliflower and broccoli that complemented the panned sautéed salmon. The filet literally melted in my mouth. In addition we had a tasty cucumber salad that I will try to replicate. It was refreshing and tasted slightly of vinegar, salt and ginger which gives me an idea or where to start.
For our main course we selected several rolls. The Manhattan , the Skinny, the Kumori and the best prize which goes to the Picasso. This last one was the roll of rolls. This is their signature yellow tail special made with spicy hamachi and avocado inside, sliced hamachi, shredded cucumber, shichimi pepper and ponzu sauce on top. The term 'mouth watering' does not do it justice.
.
As we had told them when we arrived, that mom was celebrating her 83rd Spring, the server appeared with a plate of tempura banana and ice cream and six spoons!! Fabulous ending to a delightful meal and birthday celebration.
Don't wait for a birthday to check this place out if you are in this area. but if it is your birthday or someone's special, it should be a top choice.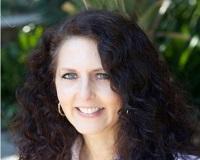 Author:
Sonia Comisarenco
Phone:
512-577-5208
Dated:
May 2nd 2016
Views:
542
About Sonia: Sonia was born in Argentina and has lived in the US since 1980 and in Austin since 2001. Besides bei...