Investing In Real Estate 101
Investing In Real Estate: 101
Hello & Welcome,
I get calls and emails from prospective clients as well as other REALTORS® quite often asking about investing in real estate. I suppose the TV shows and late night commercials have made house flipping look so easy and so profitable that everyone thinks they can/should do it too. Owning rentals is also another avenue that looks easy on the surface.
In and around the Austin Texas Metro there is money to be made but it's NOT easy. Doing a one off flip is not likely to bring huge profits, especially if it's your first one ever. Most of the people I know that are successful at doing "flips" are committed to this process as a full time job and do dozens a year. My accountant has a reliable formula for estimating cost and time in projects that I find quite accurate. He says for the project managers to figure out their time line and cost to the best of their ability. When you get those figures double both and that's where you'll end up in both.
Here is my advice to prospective investors in putting their game plan together.
(1) How to pay for the project? Hint: CASH (2) What profit margin do you expect? (3) How will you acquire the property? (4) If it is a flip who is doing the work? (5) Learn about the possible permitting needed for your project. (6) Be ready to act fast. If a good deal comes up you won't be the only one to find it.
There are several ways real estate investors can make a profit, here are some to consider.
(1) Purchase and sell quickly as is for a small profit. (2) Purchase and use as a rental. (3) Purchase with only cosmetic needs and sell quickly for a potentially moderate profit. (4) Purchase with the intent to do a full blown remodel and sell for a potentially larger profit margin.
In any of these scenarios one needs to have a clear understanding of what the end game may be.
Make it a great week!
Morris "Bill" Austin ~ REALTOR® ~ Austin Board of REALTORS®
Team Price Real Estate ~ Austin Texas Metro
Serving Sellers and Buyers in the Austin Texas Metro since 2007
Direct ~ 512-709-6343 ~ Email ~ [email protected]
Website ~ bill.buyinginaustin.com ~ @AustinTxHome ~ LinkedIn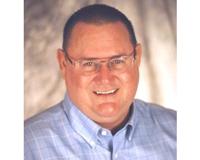 Author:
Bill Austin
Phone:
512-709-6343
Dated:
August 27th 2016
Views:
66
About Bill: ...