If You Do Not Snooze You Lose
They say it is the most important meal of the day. It is also the time when I get the excuse to eat my favorite food in the entire world………bacon. We call it breakfast!
Speaking of the morning meal that sometimes gets overlooked, we in Austin have been graced with another wonderful option that should help wake us up for breakfast.
It is called Snooze and I have to say don't sleep on this one. It is a cool new breakfast eatery that is surely going to be a in the mix for a long time to come.
My wife I went to Snooze the other morning for a soft opening and I have to say it was solid. Our waiter was great and completely helpful guiding us through some gluten free options which they have a lot of. Being treated well it was a comfortable place to be and eat.
I went with The Snooze Classic, which consists of farm fresh eggs, a meat, hash browns and toast. My wife went with a mound of hash browns with eggs on top, which was a small mountain of goodness.
Did I mention that we both ordered a pancake on the side as if my extra side of bacon was not enough to pull us through until lunch. I proceeded to order the peanut butter cup pancake and the delicious food haze still hanging over my mind is blocking me from recalling exactly what she got.
If you happened to navigate successfully past your snooze bar one day and make it out the door in time to still grab breakfast now you know where to go! For you weekend warriors it is a good eatery option but bring a book or a friend you might have to wait a bit!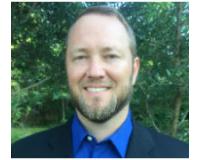 Author:
Jeff McCharen
Phone:
512-779-5668
Dated:
June 28th 2016
Views:
67
About Jeff: ...