I Want To RENT For A YEAR Then BUY
A comment I have been hearing lately is "I think I'll RENT now and BUY in a YEAR"

While I understand this sentiment, it might be a costly decision over the long haul. The most common thing these people say is "I want to learn the areas before I buy". I get that but it may be a costly plan. Let's use a few assumptions and play this out financially.
You want to rent a 3/2 home with a garage in an assumed target area. Let's choose Circle C. You can expect the average rent to be about $2,350. ($2,350 x 12 = $28,200)
Now let's look at a home for sale in Circle C at $377,000 (today's price) and you can do 20% down. By my calculations (rough estimate) your monthly payment would be about $2,250 including principle, interest, taxes & insurance.
So now you rent for a year and the Austin market remains on it's current path (8%-12% increase). The same house that was $377,000 will be about $415,000 a whopping increase of $37,700 at 10% year over year increase. Now again assuming interest rates stay the same at about 4.125 (which most doubt) your monthly payment would be about $2,400 per month or an increase of about $150 per month for 30 years! ($54,000 )
So lets' recap. You spent an extra $28,200 on rent and your payment went up $150 per month by waiting a year. That's almost like throwing away $30,000! Heck, there is a good chance that if you decided you didn't like the place you bought in the first place you could sell it in a year and not loose money even after expenses.
Morris "Bill" Austin ~ REALTOR® ~ Austin Texas Metro
512-709-6343 or [email protected] ~ Text ~ Email ~ Call
Serving Sellers and Buyers full time since 2007
Team Price Real Estate ~ 512-213-0213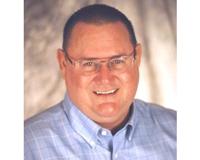 Author:
Bill Austin
Phone:
512-709-6343
Dated:
April 26th 2017
Views:
111
About Bill: ...