I Triple Dog Dare You To Try A Drink With Beets And Cardamom
Want something adventurous and nutritious………..

Imagine the rich flavors of beets, cashews, cardamom, yogurt, ginger, banana, and rice milk. Well….I could not have imagined it either! But it is a tasty delight that you can partake of today called the Nina Simone. It is a smoothie that you can pick up at the Soup Peddler that is fun and interesting on the taste buds.
If you need to get a little pep in your step try their smoothie called Business Time which is loaded with espresso, peanut butter and other goodness that will give you that extra zip to pull through the afternoon lull.
If you have not been to Soup Peddler to pick up a cup of soup do yourself a favor and feed your belly a little nutritious love. While you are there grab a smoothie with just about any combo you can think of. They also have a selection of grab and go pre-packaged meals that you can take home or back to the office.
Soup Peddler is a local company that started here in Austin and now has four different locations across the city. Their motto is soup is love………..so go show yourself some nutritious love and keep it local.
Check it out at souppeddler.com
By Jeff McCharen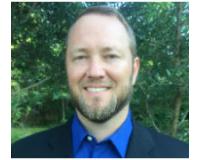 Author:
Jeff McCharen
Phone:
512-779-5668
Dated:
May 24th 2016
Views:
76
About Jeff: ...