I Forgot To Take Pictures Of My Dinner At North Italia
North Italia at the Domain
Oh, no, I ate all my food and forgot to take pictures!
I like to post pictures of the food I eat because it gives you, the reader, an image of what I'm describing. I choose my restaurants carefully and I want to give them as much credit as possible, but on this day, I totally forgot to take pictures of the food.
It was a midweek afternoon and I was meeting my daughter and her boyfriend for dinner. She chose the restaurant since we had been there before and knew it would be good or better than expected.
I arrived a bit early to the Domain, and after doing some shopping I walked into North. It was only 520pm, not too crowded and I was escorted to my table right away.
The server approached my table a short time after I sat down and took my drink order. Just water, for now. I knew my guests would be a bit late since they were coming from South Austin and the traffic on our lovely IH 35 was congested, as usual.
After about 20 minutes I decided to order a glass of the house sangria and some Zucca chips, one of their appetizers specialties. I was sipping the sangria and enjoying the chips when my guests arrived. It was an unbelievable sight to see the chips disappear in minutes! These were thinly cut slices of zucchini, perfectly fried with light spices. On their menu their description says: 'yum', and we all agreed that they were scrumptious, thus the disappearance act.
The server came back to take our order and brought fresh warm bread and soft butter mixed with delicious spices, a bit sweet and salty and a perfect pairing with the bread.
I was ready to order and requested the Seasonal Vegetable salad, which I had had twice before, so I knew what I was getting.
This salad has butternut squash, brussels sprouts, cauliflower, kale, radicchio, pecorino, farro, pistachio and dates, all cut in very small pieces and tossed in a white balsamic vinaigrette. It is now my favorite salad and I crave it often since I know my taste buds are delighted every time I consume it. Here is where I would show you a picture...
My guests only took a few minutes to decide on their order. My daughter chose the Heirloom Beet salad which consists of arugula, smoked bacon, roasted mushroom, goat cheese, hazelnut and horseradish vinaigrette dressing. Her boyfriend ordered The Pig, it's a pizza covered with spicy pepperoni, soppressata and italian sausage. They both enjoyed their dinner.
I was satisfied and content when the server approached our table and asked if we wanted dessert. My daughter's eyes twinkled and we waited for the dessert menu. She proceeded to order the Salted Caramel Budino, it's description read: crème fraiche and Maldon sea salt, so we were not sure what it was. Thankfully, the server delivered it with three spoons and I decided to try it. I was not expecting the fusion of flavors that I tasted. It was a delightful combination, somewhere between flan and pudding with caramel and salt, I stopped at one bite and let them enjoy it, but I will go back some time and order it as my dinner. It was delicious and it would be worth the many calories that is possesses.
North Italia is definitely a restaurant that must be explored if you shop at the Domain, or worth the trip if you are not close by. If you are planning a visit during a weekend evening, call ahead for reservations or be prepared to have a glass of wine at bar while you wait for your table.
Life around the Domain is a treat and if you are looking for real estate in the area, here is the link to your future home Click Here and call me at 512.577.5208 for an appointment to view these properties.

Sonia Comisarenco ~ REALTOR®~ Team Price Real Estate
We Introduce Buyers to Sellers
PH ~ 512-577-5208
Email ~ [email protected]
Website ~ sonia.buyinginaustin.com
You can also download my app to search for properties by texting 'Sonia' to 512-270-7326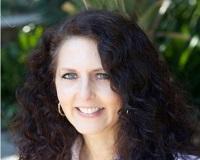 Author:
Sonia Comisarenco
Phone:
512-577-5208
Dated:
January 26th 2017
Views:
316
About Sonia: Sonia was born in Argentina and has lived in the US since 1980 and in Austin since 2001. Besides bei...