From Red, White and Buda to their Weiner races, the city of Buda continues to grow.


History of Buda

Buda's Beginnings
Buda was a piece of land owned by Mrs. Cornelia A. Trimble. In the year 1880, the International and Great Northern Railroad funded the expansion of the railroad track from Austin to San Antonio. This expansion gave Mrs. Trimble's land potential and she started working on a plan to plat the land as a city.
The Second Du Pre, Texas

On Friday, April 1, 1881 the town of Du Pre (Buda) was established and plots of land were sold that Saturday. The International and Great Northern Railroad eventually created a rail stop in Buda which led to the town getting a post office, a spike in population growth and attracted businesses to the area. The first community center in this part of the county was Mountain City. It developed before the Civil War, but it was rapidly depopulated as its residents and businesses flocked to the new rail depot in Buda.
After six years of being known as Du Pre, the United State Postal Service discovered that another town had been established as Du Pre, Texas before the year 1881 and required that the town receive a name change.


Becoming Buda, Texas



In 1887, at the request of the post office department, the name of the town was changed to Buda. The common explanation for the new name is that it derives from Spanish word viuda, which translates to widow. The town had gained a reputation as a popular eating and rest stop for rail travelers. The name may refer to a pair of widows who cooked at the Carrington Hotel in the 1880s.




See where Buda has grown in May

http://http://www.ci.buda.tx.us/DocumentCenter/View/4178




For more information on Buda, TX please check out their website at http://www.ci.buda.tx.us/
Sonia Comisarenco ~ REALTOR®~ Team Price Real Estate

We Introduce Buyers to Sellers
PH ~ 512-577-5208
Email ~ [email protected]
Website ~ sonia.buyinginaustin.com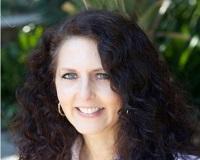 Sonia was born in Argentina and has lived in the US since 1980 and in Austin since 2001. Besides being fully bilingual (English-Spanish), Sonia has made it her mission to gain extensive familiarity wi....