Home Brewing Beer
Have you ever brewed your own beer at home? I do! I had often considered trying to brew my own beer but was concerned about being able to dedicate a whole day to the process. After talking about it for years one Christmas my daughter & son in law gave me a Home Brewing started kit.
I guess it's time for a little less talk and a lot more action... as the song goes!
I found a couple books and talked to some friends that have been brewing for a while. They were helpful! The best news I got was that home brewing is a three (3) step process over the course a about 3 weeks. This was a relief since dedicating a whole day to brewing was something I really didn't want to do. The second best news was that I could buy complete kits with all the beer making ingredients and step by step instructions.

Step 1: Brewing About 3-4 hours
Gather your equipment then clean, sanitize and rinse it. Read and follow the instructions for brewing the ingredients to make your wort (soon to be beer). The wort consists of water, grain(s) and hops. Cool the wort to below 80 degrees and put it into the fermenting container and add the yeast. Fermentation takes about a week but can be left longer if your schedule doesn't allow enough time in exactly a week. I like this aspect of brewing. Clean your equipment and store it away.
Step 2: Clarifying About 2 hours
During this step your are simply moving the fermented wort (beer) to a clarifying stage. Carefully siphon the wort (beer) into a second container leaving behind the sediment from the grains, hops and yeast. This process takes about a week but again there is no real firm time limit which allows for flexibility around your schedule.
Step 3: Bottling About 3 hours
Gather your equipment and bottles, clean and sanitize it all. Add a little sugar per the instructions which provides the fuel for carbonating in the bottle. Carefully fill your bottles and store for 2-3 weeks to allow for carbonation. Now chill it down and enjoy the beer!
If you want to talk about Home Brewing your own beer or need real estate help give me a shout.
Morris "Bill" Austin ~ REALTOR®~ Team Price Real Estate
Serving Sellers and Buyers in the Austin Texas Metro since 2007
Direct ~ 512-709-6343 ~ Email ~ [email protected] ~ bill.buyinginaustin.com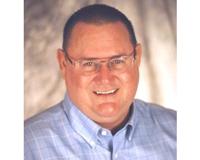 Author:
Bill Austin
Phone:
512-709-6343
Dated:
May 1st 2016
Views:
155
About Bill: ...