Holly Hell A Documentary
Do you ever really know who your neighbors are? Holly Hell is a documentary about a cult. One of the Merriam-Webster's definition of cult is: a situation in which people admire and care about something or someone very much or too much. This was exactly the situation here.
I went to the premier in Austin because I know one of the actors, who was a member of this group, and I was intrigued. What I hadn't realized is that this had taken place in my city.
They called it the Buddhafield and it was based in West Hollywood and then moved to Austin, between 1985 and the mid 2000's. These types of organizations and setups are not unusual, they have existed for a long time and they are happening right now in your city, wherever you are.
These young adults get swept away by the promise of happiness while they are searching for....happiness?? And twenty years later they realize their leader is an oddity of society, a liar and manipulator, so they eventually move on. Although not all of them move on, and the cult continues to exist.
Holly Hell got a lot of bad reviews online and few good ones. I have mixed feelings, but I found it entertaining and enlightening and I would recommend it to anyone who has an open mind. It's not a fun story, it's a sad reality. Check out the trailer below and let me know what you think.
Sonia Comisarenco ~ REALTOR®~ Team Price Real Estate

We Introduce Buyers to Sellers
PH ~ 512-577-5208
Email ~ [email protected]
Website ~ sonia.buyinginaustin.com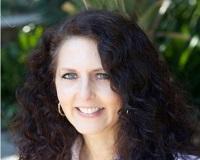 Author:
Sonia Comisarenco
Phone:
512-577-5208
Dated:
June 6th 2016
Views:
262
About Sonia: Sonia was born in Argentina and has lived in the US since 1980 and in Austin since 2001. Besides bei...