Gueros Goes For Vegan Gold
Güero's Goes for (Vegan) Gold
I recently went to Güero's, a Tex-Mex restaurant on the iconic South Congress Street, with a few friends. It's famous for burritos, tacos al pastor, and hand-shaken margaritas (but too sugary for me!). Both tourists and native Austinites love it here, and we were ready to enjoy a classic Austin Tex-Mex outing.
We got settled inside, although there is a very nice patio and Güero's often has live music. We do live in the live music capital of the world, after all! Our server was very attentive and came by to ask us if we wanted to order. I was not quite ready, so I said I needed a minute to decide. Since I'm mostly plant-based and gluten free, I explained I saw a few things I could eat. Then, she smiled big, and asked in a proud tone:
"Would you like to see the vegan menu?"
Of course, I was very excited to hear this, and said, "Yes, I would like to see the vegan menu!"
The server told me all about Güero's new vegan effort, complete with an all-vegan menu and a special kitchen area so there is no cross-contamination. She even warned me about the rice, which was made with beef stock. This all was music to my ears, and looking at the menu, I settled on ordering the "Veggies a la Parrilla" ("on the grill").
The dish came with sautéed squash, zucchini, mushroom, onion, tomato, and cauliflower over potatoes, plus avocado and black beans on the side, and I opted for the corn tortillas. The veggies had a very mild seasoning, which brought out the flavor of each individual vegetable, just how I like it. The avocado was perfectly ripe and the beans cooked just right, also lightly seasoned, and the potatoes were lightly crispy on the outside. The tortillas were warm and soft, not too dry like corn tortillas sometimes get.
Güero's is no doubt a crowd favorite, for good reason—I definitely like to dedicate a visit from time to time. Especially now that they have a vegan menu, I'm very excited about coming back and trying the other entrées! It's always great when restaurants do more for diners with special dietary needs.
This popular area on South Congress is full of interesting and unique establishments like Uncommon Objects (an antiques store) and Lucy in Disguise with Diamonds (a costume and wig shop). Several other very popular restaurants (Hopdoddy for burgers and Homeslice for pizza always have lines out the door at dinner rush hour!) are clustered around Güero's too, and across the street is the cupcake trailer Hey Cupcake! for a quick sweet treat. Click HERE to check out properties that have these great places right in their backyard and contact me with any questions.
Sonia Comisarenco ~ REALTOR®~ Team Price Real Estate
We Introduce Buyers to Sellers
PH ~ 512-577-5208
Email ~ [email protected]
Website ~ sonia.buyinginaustin.com
You can also download my app to search for properties by texting 'Sonia' to 512-270-7326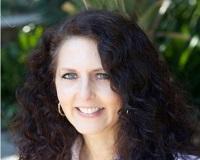 Author:
Sonia Comisarenco
Phone:
512-577-5208
Dated:
August 21st 2017
Views:
263
About Sonia: Sonia was born in Argentina and has lived in the US since 1980 and in Austin since 2001. Besides bei...