From a Bank's Point of View: Foreclosure vs. Short Sale
If that makes you say, "What? Why would a bank decide it was OK with losing money on a house?" you've stumbled right on the predicament that many banks face when a home has the option of going into foreclosure or going into a short sale. This is the reason why short sales take a long time – all parties that have a say in the home's sale must be notified, and they all have to agree to sell the home for less money than they are owed. Mortgage lenders have to weigh their options and see which is going to be best financially for their bottom line. This approval may go through multiple committees and levels of the bank. In a simplified way, most committees are trying to decide which option will let them get the most money back from the home. Should they recoup less money from a short sale or put the home back on the market as a foreclosure and get the money that way?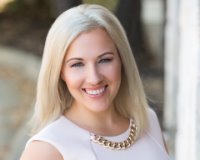 I am a professional Real Estate agent who serves the central Texas area. Buying and selling can be stressful and is one of the biggest financial decisions most people make in their lifetime. I will wo....