Flip Lessons Learned
Well the first one is done and there are a multitude of valuable lesson's learned, most can't be sum'd up in a blog. But the 3 most important lessons follow;
I should preface this be letting you know we took 8 months to find a deal. There is a lot of junk out there, and plenty of people trying to sell it to you! The property we got was way over our head for our experience level. Luckily, we did have the resources and ability to find the best people to help us accomplish our goal.
GC vs You
You have to make the decision to either hire a general contractor or be on site almost daily. We made the choice to not hire a GC, but we were also not on site daily. Huge mistake!! Everyone has heard the saying time is money... that is so incorrect. TIME IS EVERYTHING!! With out us being on site daily, we were not able to manage that the demo was done correctly, that windows got to the house on time, that the siding was getting put on correctly (the 1st time), that the bathroom was being worked on. You have a vested interest in the project getting done, contract labor does not. Moving forward, either a trusted company will be hired, with safeguards in place to make sure things get done quickly and correctly or I will need to visit the home daily to make sure all trades are working at a reasonable pace.

2. Budget

The budget that was laid out in the beginning needs to be adhered to as much as possible. A mistake I made was on the kitchen, I went 4k over budget on the kitchen cabinets. I chose to go with a name brand in stock cabinet from a big box store. The cabinets are amazing, but they are overkill! They are soft close, super nice and easy to clean, pretty much they are the kind I would love in my kitchen..... but it's not my kitchen!! Moving forward, ikea cabinets will work just fine!
3. Know your Comps

The real comps, not what people (wholesalers or agents that have never been party to a flip) tell you. Again, there is a ton of junk! there is a difference between a home with a car port, 1 car or 2 car garage. It is YOUR job to know, it's not your agents job, it's not zillow's job not anyone else, YOU! Make sure you learn the data. Luckily we did go into this project knowing the real comps, because of that and market knowledge, we are now able to price accordingly and turn a profit.

I hope these little tid bits help you in the future.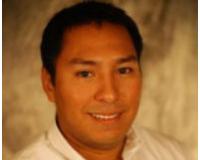 Author:
Carlos Garcia
Phone:
512-751-6648
Dated:
December 31st 2016
Views:
56
About Carlos: A native Austinite, Carlos grew up in South Austin and wouldn't dream of living anywhere else. He ...