First Time Buyers Foregoing Starter Homes
As millenials set out to purchase their first homes, a surprising trend is taking place. Fewer are opting to purchase the typical "starter home" and instead, choosing to save their funds to buy a longer term home, even if it means waiting years to do so. Why is that?
Because the cost of homes are on the rise and values are outpricing the average, young, first-time home buyer. Take Austin, Texas, for example. Starter homes are down almost 83% since 2012, according to Daniel Goldstein, Personal Finance Reporter and contributor to Market Watch. Goldstein goes on to say that inventory is so low because of uptick in rental properties snatched up by investors during the recession. Without these properties available for purchase, inventory decreases.
How can we fix this in Austin, Texas? For starters, moving out of the city and into the suburbs is a viable option for many first time home buyers. There are affordable options in the surrounding areas - such as Cedar Park, Round Rock, Pflugerville, and Buda. Furthermore, we can increase inventory by motivating those home owners currently in the "starter home" range (lower third of values) to sell. It all comes down to the basic, economic fundamentals of supply and demand.
Interested in affordable urban living? Goldstein lists metro markets that still have starter home values. These include Kansas City, Little Rock, and Memphis.
Read more of Goldstein's Death of the Starter Home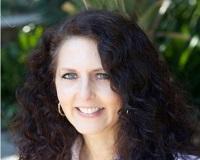 Author:
Sonia Comisarenco
Phone:
512-577-5208
Dated:
April 10th 2016
Views:
79
About Sonia: Sonia was born in Argentina and has lived in the US since 1980 and in Austin since 2001. Besides bei...