According to the Diagnostic and Statistical Manual of Mental Disorders (better known as DSM-V) a minimum of 2-3 criteria is required for a mild substance use disorder diagnosis, while 4-5 is moderate, and 6-7 is severe.
As a former psychotherapist, I went back to the manual to see what the criteria for a substance abuse disorder is and then replaced the name of the drug with the word "Facebook". This is what I ended up with for "Facebook Abuse Disorder":
1. Using Facebook in larger amounts and for longer than intended
2. Wanting to cut down or quit Facebook but not being able to do it

3. Spending a lot of time doing activities with Facebook in mind (taking pictures, making a video, looking for videos to share on Facebook, etc)
4. Craving or a strong desire to use Facebook
5. Repeatedly unable to carry out major obligations at work, school, or home due to Facebook use
6. Continued use of Facebook despite persistent interpersonal problems caused or made worse by Facebook use

7. Stopping or reducing important social, occupational, or recreational activities due to check Facebook
8. Recurrent use of Facebook in physically hazardous situations (driving while checking Facebook)
9. Consistent use of Facebook despite acknowledgment of persistent or recurrent physical or psychological difficulties from using it (reduced time to sleep, exercise)
10. Withdrawal symptoms (anxiety, boredom) for not being able to use Facebook
I came to the realization that I am addicted to Facebook. I recognize that I made excuses for my Facebook usage since Facebook has been a great marketing tool for my business as a Realtor in
Austin giving me more exposure to buyers and sellers. Facebook helped my business grow but it also brought a huge, almost uncontrollable, distraction into my life. I attempted to quit many times to find myself checking Facebook just because. Since all my attempts to reduce - not quit - the amount of Facebook usage I decided to change the password with a very complicated one and then hide the password in my safe.
Researches in Norway published a psychological scale to measure Facebook Addiction called the "Bergen Addiction Facebook Scale". Participants are asked to respond to the the following statements with with one of these choices: Very rarely (1) , Rarely (2), Sometimes (3), Often (4), and Very Often (5):
You spend a lot of time thinking about Facebook or planning how to use it.




You feel an urge to use Facebook more and more.




You use Facebook in order to forget about personal problems.




You have tried to cut down on the use of Facebook without success.




You become restless or troubled if you are prohibited from using Facebook.




You use Facebook so much that it has had a negative impact on your job/studies.
How did you do? Are you addicted to Facebook?
According to the quiz above I am so I decided to quit (for a while) and see what a life without Facebook is like.

Marcela Alfonsin, Realtor since 2008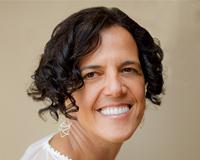 Born and raised in Argentina, Marcela is calling Austin "home" since 2004. She is versatile and multifaceted - being fully bilingual (English-Spanish) and possessing extensive experience with national....