Esquina Tango A Cultural And Social Gem In Austin Texas
Esquina Tango is among the many places that make Austin a remarkable city. This unique cultural hub was established in 2006 as a non-profit organization by Monica Caivano and Gustavo Simplis both from Buenos Aires, Argentina. Esquina Tango's mission is "to build a vibrant and diverse community in East Austin and beyond through performing arts and health. With an emphasis on Argentine and other Latin American traditions, we aim to foster personal wellness while promoting an appreciation for Latino cultures".
Esquina Tango started as a Tango studio but today it offers Tango classes as well as an array of Latin American dances such as Samba, Salsa, Bachata, Afro-Cuban Dance and Belly Dance. At Esquina Tango. What I love about Esquina Tango is that they do not require participants to have any dancing experience or to have a dancing partner. Everybody is welcome. One can also go to esquina Tango to listen to live music ranging from Tango, Latin American Folk, Brazilian to Colombian; take Spanish and Portuguese classes, practice yoga and participate in a variety of multicultural events throughout the year.
Esquina Tango offers programs for all ages. Children and teenagers can take classes offered by "Youth Dance Program" which curriculum was developed by a team of dance educators with extensive experience working with diverse youth. The goal of this program is "to inspire young people to dance, nurture artistic skills and abilities, and provide a fun multi-cultural experience that supports youth in their academic goals".
Esquina Tango's modest and small building has not gotten in the way of its growth, on the contrary. Taking dance classes or dancing to live music in a cozy space is one of the things that make Esquina unique. Just recently, Esquina Tango started renting its facilities for social and business events, The other key ingredient in Esquina Tango's success is the passion and dedication its founders Monica Caivano and Gustavo Simplis continue to pour into it and the amount of community volunteers who help in an array of projects and activities and the ones that serve in the Board of Directors.
I cannot imagine Austin without Esquina Tango. If you have been to any of Esquina's events, classes or concerts you know what I am talking about. If you haven't, I encourage you to check this place out sooner than later. There are very few places like Esquina Tango and Austin is very fortunate to have this social and cultural hub. Thank you Monica and Gustavo for your vision and your day-in-and-day-out efforts and hard work. Austinites love you guys!
Esquina Tango is located at 209 Pedernales Street Austin TX 78702.
Visit their website: http://www.esquinatangoaustin.com/

Marcela Alfonsin, Realtor since 2008
(512) 300-7406
http://marcelaalfonsin.realtor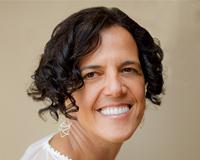 Author:
Marcela Alfonsin
Phone:
512-300-7406
Dated:
November 15th 2016
Views:
613
About Marcela: Born and raised in Argentina, Marcela is calling Austin "home" since 2004. She is versatile and mult...