East Side King Rules Austin Asian Fusion
East Side King Rules Austin Asian-Fusion
A little while ago I had friends visiting from out of town. When it came to mealtime, they had no preferences, just that we go somewhere with "Austin vibes"! I mentioned this to my daughter and she said we should try East Side King, an Asian-fusion restaurant on South Lamar.
From the first sight, there was no mistaking the, well, weird Austin style! Walking in we were greeted by this strange creature wearing a hat. After we ordered and sat down I also noticed the paintings of other creatures on the tables and the bench.
If you are familiar with the Austin graffiti art scene, these sights won't seem strange at all. They actually remind me of the famous "Hi, how are you" frog mural on Guadalupe and 21st. This area is close to properties the University of Texas at Austin. Click here to see newly listed properties in the area!
Since we were having an early dinner on a weekday, the restaurant was almost empty and our food came out fast. We all ordered the bento meal, with the chicken option for my friends and the veggie option for me. My whole bento had four different parts: Brussels sprouts salad, beet "home fries", crispy mushroom bun, and rice.
The first thing I tried was Brussels sprouts salad and I was not disappointed. In fact, it was delicious! The salad was made with fried Brussels sprouts, cabbage, onion, and jalapeño, lots of basil, cilantro, and mint, and topped with a sweet chili sauce. The fried Brussels sprouts were perfectly crispy, and the sweet chili sauce complemented the different flavors without overpowering any. I especially love cilantro, and the herbs kept the salad fresh and light.
The beet home fries were the biggest surprise—they were cut into small cubes, seasoned with an amazing Japanese spice mixture called "shichimi togarashi", and very lightly fried. They also came with Kewpie mayo to dip in. It was very good but I forgot to dip the beets in half the time because they were so tasty by themselves!
Then there was the crispy mushroom bun, which also had avocado slices. I took one bite and all the textures and flavors, soft bun with lightly crunchy mushrooms and rich avocado—topped with something like queso fresco—came together perfectly.
Lastly came the specially named "Liberty rice". Normally I prefer to eat brown rice, but this expertly flavored jasmine rice I could not refuse. The menu says it has ginger, garlic oil, basil, cilantro, mint, onion, jalapeño, and soy sauce in it, but I would have never guessed! The obvious flavors that I could tell were the ginger, garlic, and soy sauce. The rest gave the taste more dimension and made it more interesting.
Overall, East Side King has its special way of doing Asian-fusion, adding hints of Tex-Mex with the jalapeño, cilantro and avocado. The "Austin vibes" were definitely not missing! It was South Lamar after all, where you can still see the old Austin look. This area is close to downtown and growing more and more popular, so check out properties like these before they're gone.
Sonia Comisarenco ~ REALTOR®~ Team Price Real Estate
We Introduce Buyers to Sellers
PH ~ 512-577-5208
Email ~ [email protected]
Website ~ sonia.buyinginaustin.com
You can also download my app to search for properties by texting 'Sonia' to 512-270-7326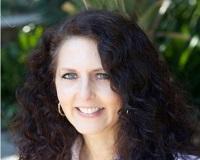 Author:
Sonia Comisarenco
Phone:
512-577-5208
Dated:
July 23rd 2017
Views:
359
About Sonia: Sonia was born in Argentina and has lived in the US since 1980 and in Austin since 2001. Besides bei...