Our boxer, Tango, is about to be 9 months old. He is full of energy and loves going on walks to explore EVERYTHING there is to explore. Tango has been a blessing in many ways. One of them, he is my motivation to get out of the house and be more active. I love taking him around our neighborhood and teach him how to walk "my walk", which means following my pace and direction. We are getting there.
Austin is getting more pet-friendly year after year. There is a new dog-friendly bar in Allandale, the "Yard Bar" and quite a few trails where dogs are allowed. Here is a link to the list with descriptions put together by REI: https://goo.gl/HVokhU
I can't wait for Tango to be ready to walk with me and explore together these great trails Austin offers!
Marcela Alfonsin, Realtor since 2008
(512) 300-7406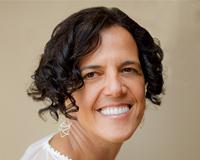 Born and raised in Argentina, Marcela is calling Austin "home" since 2004. She is versatile and multifaceted - being fully bilingual (English-Spanish) and possessing extensive experience with national....