Are you looking to purchase a commercial space for your business but don't know any commercial lenders? Below is a list for you to look into:
My name is Kelly Siegler, I am a commercial real estate agent, and I can help you with leasing, buying, and/or selling. I can help you with you restautrants, land, your retail business, a church, schools, apartment complexes, and more. Call me if you or any of your friends and family have any questions. 512-667-4214
Benchmark Bank
Sheila Bostick
[email protected]
6512-600-8120

First State Bank
Kaley Lilley
[email protected]
281-387-7279
First Texas Bank
Kevin Lancaster
[email protected]
512-585-1300
RBFCU
Ceila Holbrook
[email protected]
512-438-9246
Comerica Bank
Natalie Wilson
[email protected]
512-323-6658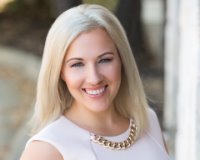 I am a professional Real Estate agent who serves the central Texas area. Buying and selling can be stressful and is one of the biggest financial decisions most people make in their lifetime. I will wo....