Dinner And The Bridge
I am a foodie. And in my quest to try new restaurants, I ended up in New Braunfels with my favorite dinner companion. We went to a little place downtown,called Huisache Grill.

It was a cozy old house turned restaurant, with white table cloths and napkins, heavy silverware and wine glasses. Being a Monday evening, it was not very busy and we were seated promptly. We ordered chips and salsa as an appetizer, which turned out to be a great choice. A large plate full of crisp, freshly made gourmet chips and three types of salsa: hot (not so hot!), bean (black beans, corn and spices) and tomatillo. All three were very savory and the plate looked fairly empty as the entree arrived.
For a main entree, we selected the oven broiled salmon. The other options were blackened or Seattle Style - baked in parchment paper with parmesan and tomato. We also had an option of soup or salad and we opted for the soup. The server said it was tortellini soup, which sounded appetizing. It arrived in a small cup and after one spoon full, I was delighted. Not only were the tortellini large, soft and tender, but the whole cup was filled with perfectly seasoned fresh vegetables. I found zucchini a galore and pieces of tomatoes spiced just right. Think of the best minestrone soup you've ever had and add tortellini. Is your mouth watering yet?
The salmon arrived split on two plates, since we had decided to share. This was an option that the restaurant offered and for a small additional fee, they make is a slightly larger order. It was grilled to perfection and accompanied with roasted potatoes and sauteed spinach in olive oil. Totally delicious.
After a magnificent dinner I was expecting to go relax at home, but my dear friend, who is very familiar with the area, decided to show me around.
I was pleasantly surprised when after parking next to what seemed like an old neighborhood with nothing to look forward to, I found myself in front of this distinctive historic bridge with benches and a sunset waiting to happen.
This was the Faust Bridge, built in 1887 high above the Guadalupe River. It's history is relevant to the area and asignificant engineering accomplishment for its time.
Next time you are in the New Braunfels, make sure you add Faust bridge to your list of impressive sites to visit.
Here is a little bit of history, and if you find yourself wanting more, visit the Historic Bridge Foundation page.
"Prior to the completion of the bridge in 1887, travelers often waited for long periods of time at this crossing until the waters were low enough to ford. According to the History of New Braunfels and Comal County.In 1978, the Faust Street Bridge was closed to local traffic due to fire damage. Now the Majestic structure has been reopened to carry pedestrians and bicyclists."(Reference from the Historic Bridge Foundation)
It was a perfect ending to a lovely evening.
Enjoy the view.
Please let me know if I can answer any questions.
Sonia Comisarenco ~ REALTOR®~ Team Price Real Estate
We Introduce Buyers to Sellers
PH ~ 512-577-5208
Email ~ [email protected]
Website ~ sonia.buyinginaustin.com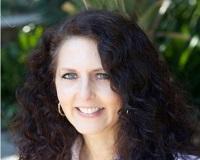 Author:
Sonia Comisarenco
Phone:
512-577-5208
Dated:
May 24th 2016
Views:
620
About Sonia: Sonia was born in Argentina and has lived in the US since 1980 and in Austin since 2001. Besides bei...