According to the National Fire Protection Association (NFPA), an average of 240 home fires begin with Christmas trees every year. If there is a fire, the Christmas tree often is the first thing to ignite -- especially if it's dried out.


Safety tips:
When choosing a real tree, opt for one that is green.

When going with an artificial tree, be sure to choose one that is fire-resistant (look for a label).

Place the tree in a sturdy base.

Keep the tree out of the way of traffic, doorways, and exits, and away from heating sources and candles.

Parents should also avoid putting sharp, easily breakable decorations anywhere on the tree. Be careful with icicles and tinsel.

Some decorations might contain lead, cadmium, or other toxic materials that can be harmful to young children, so keep all decor out of reach.

Keep trimmings with small removable parts out of reach. Avoid trimmings that look like candies or food.

Parents of young children and pet owners: if you must have a tree in your home, keep in mind that children and pets are all about shinny and small objects. The Christmas tree poses an injury and chocking hazard.
Wishing you all a safe, peaceful and happy holiday season,
Marcela Alfonsin, Realtor since 2008
Check my clients' reviews here http://www.zillow.com/profile/Marcela-Alfonsin/#reviews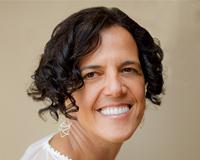 Born and raised in Argentina, Marcela is calling Austin "home" since 2004. She is versatile and multifaceted - being fully bilingual (English-Spanish) and possessing extensive experience with national....