Here is a list of great bars in South Austin

South
400 Rabbits– attached to the Slaughter Alamo Drafthouse this Tequila-themed bar serves up an impressive selection of craft beer.
Mon-Thu 4pm – 11pm | Fri 2pm-1am | Sat 11am-1am | Sun 11am-12am
Odd Duck– not exactly a beer bar, more of a fine dining establishment. Treat yo' self with a decadent meal paired with some delicious ales from Austin and beyond.
Barley Swine: Mon-Fri 5:30pm- ? | Sat 5pm-?
Odd Duck: L Mon-Fri 11:30 am-2:30 pm | D Sun-Thur 5 pm-10 pm, Fri-Sat 5pm-11 pm
B Sun 10:30am-2:30 pm
Bender Bar -if you are looking for something familiar and comfortable, a real bar bar then check this place out. Bender serves up classic bar food with a decent selection of craft beer. There is usually a heavy assortment of (512) on tap; the brewery is right down the street.
Mon- Fri 3pm-2am | Sat & Sun 5pm-2am
Black Sheep Lodge– located on South Lamar, the Lodge has plenty of draft beer, bottles, and cans. Black Sheep features shuffleboard, pool, darts, and plenty of TVs. Try their famous Black Buffalo Burger.
Sun-Fri 11am to 12am | Sat 11am to 1am
G & S Lounge– five or six taps behind the bar, and a massive amount of craft bottles available in the coolers. The bar is equipped with plenty of old video games, pool tables, and even a Zoltar. This is a dive with a lot of character. G & S is never your planned destination, but it's where the night takes you.
Mon-Sat 3:30pm-2am | Sun 6:30pm-2am
Happy Trails Bar– located in the Arbor Trails Whole Foods, this bar may not be the biggest, but the selection is always well curated.
Daily 11am-10pm
The Highball– attached to the newly redone South Lamar Alamo Drafthouse. The Highball has 17 beers on tap; grab a pint and sing your heart out in a karaoke room.
Mon-Fri 4pm-2am | Sat & Sun 1pm-2am
Opal Divines Penn Field– features a family-friendly atmosphere, plenty of specials, a large food menu. Opal Divine's also serves up an ample selection of craft beer.
Sun-Thur 8am-11pm | Fri 10am-1pm | Sat 10am-11pm
Porter Ale House Gastropub– serves beer from around the world and high-end pub grub in a brilliantly decorated and chic space on South 1st.
Bar: Mon-Fri 11:30am-12am | Sat & Sun 10:30am to 12am
L Mon-Fri 1:30am-2pm | D M0n-Fri 5pm-10pm | B Sat & Sun 10:30am-2:30pm
Radio Coffee & Beer– have you noticed how much Austin likes their coffee and beer yet? Radio is part hippie, part hipster, all Austin. Situated in a converted flower shop, the owners did a great job of transforming it into a coffee/beer joint and unmasking its hidden beauty. Grab a migas breakfast taco at the Vera Cruz trailer parked onsite.
Mon-Fri 6:30am-12am | Sat & Sun 7:30am-12am
Red's Porch– located on South Lamar, Red's boasts two bars, 20 beers on tap, a deck overlooking the Green Belt, lots of outdoor areas, bean bags, and other bar games. Can't find parking? Park across the street by the Wells Fargo. Red's Deep Fried Ride, a shuttle that runs on recycled cooking oil, will shuttle you over.
Sun-Fri 11am-12am | Sat 11am-1am
Whip In– located on the I-35 access road close to Oltorf, the Whip In features two stages and 76 drafts. Enjoy some delicious house brews, Indian food, or take some bottles home from the shop. This is a classic Keep Austin Weird establishment.
Daily 10am-12am
Zax Pints & Plates– situated across the street from the Long Center, this Auditorium Shores restaurant has saved people from eating at Hooters for 12 years now. Zax serves up bistro fare with 20 beers on tap.
Mon-Thur 11am-10pm | Fri & Sat 11am-10:30pm | Sun 11am-3pm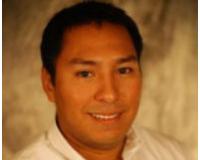 A native Austinite, Carlos grew up in South Austin and wouldn't dream of living anywhere else. He is admittedly biased to the South Austin lifestyle, though he loves helping friends in all areas of ....