When May 22nd rolled around, graduation weekend was already underway. Around ten thousand students graduated from UT and my nephew was one of them. Fortunately, because he graduated with an engineering degree—architectural engineering, to be exact—I only sat in the Frank Erwin Center for a couple of hours while approximately five hundred students in his department received their diplomas. It was great! The speakers were eloquent, as expected, and the kids (yes, kids) had fun while celebrating their biggest accomplishment to date.
My brother, sister-in-law, and niece came to town to celebrate in honor of the youngest member of their family, and celebrate we did! All weekend long, we were hopping from restaurant to restaurant. Food is happiness, after all, and sharing it with loved ones is even better!
We started at Buenos Aires Cafe on Friday night and moved on to Taste of Ethiopia on Saturday for lunch. All delicious! But for me, the most delectable food discovery was at Banger's Sausage House and Beer Garden when we went for brunch on Sunday.
Any of you who know me are probably scratching your heads now. Banger's? Really? In fact, that's exactly what I said to my nephew when he chose the place. I don't drink beer and don't eat sausage, but it was his day to celebrate and he got to choose, so I acquiesced. I figured that I would be able to find something to eat. After all, this is Austin, music capital of the world and any foodie's paradise.
We arrived close to 11:30 am and were notified that there would be about a ninety-minute wait. My nephew was determined to eat at Banger's, so we proceeded to the waiting area. This was by the street just outside, where there were several high wooden tables shaded by trees. There were ten of us, friends and family, all hanging out and having a good time. Since the weather was nice, not too hot, not yet raining, we had been there for about thirty minutes when someone suggested we get some mimosas. No, wait…man-mosas.
These were the largest beer mugs you have ever seen filled with champagne and orange juice. I passed on ordering my own but shared in the indulgence with my brother and sister-in-law. There was more than enough to go around!
We remained by the high table, talking and having a good time. I met a young couple from New Braunfels and a group of people who had attended a wedding in town the night before. They said there were about thirty people from the wedding party waiting for tables.
By now, the music was playing, and loud. The jazz band was very good, but a tad too loud (and I was not the only one saying this). If there were anything I would suggest, it would be to turn down the speakers, because we couldn't even hear each other. Okay, okay, it's Austin, but still!
The ninety minutes came and went, and right at the two-hour mark we were finally seated. Once this happened, everything moved pretty quickly. Water and other drinks were served and our orders taken. Mostly everyone ordered their eggs and steaks or sausage with fries. One person in my party had a bagel with cream cheese and lox, which looked fresh and delicious. I, the resident foodie—and mostly plant-based—decided to try their vegetarian sausage on a bed of greens. The sausage was made with crushed sundried tomatoes, cheese curds, and shiitake mushroom bacon. It was everything I was hoping for and more—soft on the inside with a slight crisp to the outside, all the flavors artfully blended. The mixed greens were also fresh and I left not a single bite on my plate. Since I hadn't ordered a bun, I indulged in a lot of my dining companions' fries, too.
All in all, a great experience. Waiting for two hours to sit at any restaurant is not usually at the top of my to-do list, but it was totally worth it. The time spent with family and friends was fun, and the food and service were more than satisfactory. I would recommend this restaurant to anyone visiting Austin as a one-time experience, but do yourself a favor: order just one "man-mosa" for every two people, it's plenty for both!!
Sonia Comisarenco~ REALTOR®~ Team Price Real Estate
We Introduce Buyers to Sellers
PH ~ 512-577-5208
Email ~[email protected]
Website ~ sonia.buyinginaustin.com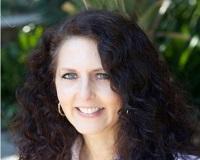 Sonia was born in Argentina and has lived in the US since 1980 and in Austin since 2001. Besides being fully bilingual (English-Spanish), Sonia has made it her mission to gain extensive familiarity wi....