Am I Buying At The TOP Of The Market
Am I Buying At The TOP Of The Market?
This is a question clients ask quite often and those that don't ask are probably wondering if they are. I am not clairvoyant, I can't tell you with absolute certainty what the future will be. What I can do is stay in tune with what is going on around the Austin Metro. Like most things supply and demand dictate the market.
We have to go back to 2008 to find the beginning of today's market conditions. The commercial lending market went to near zero. Developers found it to be nearly impossible to get funding for new developments. This condition lasted for almost three years. In order to keep new homes coming to the market developers need to have three categories of developments in progress. Category one is approximately two years of READY LOTS. Subdivisions where homes are being built. Category two is PERMITTED LAND being developed with the infrastructure being put in place so building homes can begin in 2-3 years. Category three is RAW LAND for possible future development. Once potential land is located it can take several years of research to determine if the land can even be developed. There are many factors that affect the final decision to move forward or not. The financial woes of 2008 shut down almost all of the category three process which was the beginning of today's shortage of new home construction.
In January of 2010 there were over 13,000 single family homes for sale in the Austin Metro versus today we have 7.367. Available home numbers are finally building from recent trends which hovered between 5,000 to 6,000. It appears that new construction is finally beginning to catch up with the demand curve.
For an analysis of your home and neighborhood give me a shout, I'd be happy to provide a snap shot.
Respectfully,
Morris "Bill" Austin ~ REALTOR® ~ Team Price Real Estate
Serving Sellers and Buyers in the Austin Texas Metro since 2007
Direct ~ 512-709-6343 ~ Email ~ [email protected]
bill.buyinginaustin.com ~ @AustinTxHome ~ LinkedIn ~ Facebook ~ ActiveRain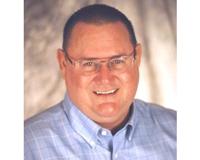 Author:
Bill Austin
Phone:
512-709-6343
Dated:
July 17th 2016
Views:
104
About Bill: ...