Ajo
Sometimes life pleasures are really small, like have dinner with a friend at a great restaurant that you are trying for the first time.
This particular evening, my friend and colleague, and I decided to try this place that I had been hearing about. It is smashed in the middle of the quaint Round Rock downtown. It sits in a corner and has a peaceful, pleasant, comfortable feeling from the moment you walk in. Most of the tables are by the wall and only one has a window, we were lucky to be seated by the window, since it was the best table in the locale.
The wooden table with matching chairs, heavy silverware and clothed napkins was tasteful, simple and classic.
Once seated the server approached our table and offered the customary water, took our drinks order, and left us to peruse the menu. They have many choices of drinks from its full bar, but we kept it simple and requested just the water and a beer and then dove right into their food choices.
Our order was taken almost immediately. We are both mostly plant based, therefore we chose to try some of their vegetarian dishes. Our choices included the Charred Brussels Sprouts, Beets Salad and the Veggie Plate.
These are simple dishes that I make at home, and being a foodie, I'm very critical of restaurant's meals. I was in for a delightful surprise.
The Brussels sprouts arrived first, since it was an appetizer. These had applewood smoked bacon (I had asked them to hold the bacon, but it still had a few little pieces and a wonderful aroma), pistachios, green garlic dressing and balsamic vinegar reduction. Also, I'm positive that it had some other secret ingredients which I was not able to discern, and I understand why they would not want to disclose it on their menu. Chefs love to protect their recipes.
The sprouts were delicious. They melted in my mouth as the combination of flavors awakened my taste buds and made me smile and sigh. Totally scrumptious.
Next, we were presented with the beets salad. This dish consisted of golden and red beets, greens, carrots, apples, candied walnuts and blue cheese mousse (on the side). I skipped the mousse and proceeded to taste the rest. It looked so good that I forgot to take a picture of the plate before splitting it and serving each of us a portion. This picture is only half of it and it does not portray the beautifully prepared dish.
The beets were cooked to a tender, yet firm consistency and they tasted just as expected, mild, sweet and flavorful. The combination with the soft greens and the rest of the ingredients, made for another enjoyable dish.
Lastly, we encountered the wonderful roasted veggie plate, full of essence. The combination of kale, carrots, sweet potatoes, light greens and Brussels sprouts (yes, more of these!), was perfect.
Ajo was what I expected and more. I will definitely recommend this hidden gem to friends and family, so, if you are reading this and your mouth is watering, head out to Round Rock and delight your taste buds at Ajo.
The real estate market in this suburb of Austin continues to boom. When you are in the area, consider looking at property for your living enjoyment or investment.
Click HERE to see the properties that have just been listed for sale in the area and reach out to me for a consultation or an appointment to view them.
My business continues to grow, thanks to my clients, friends and family referrals. Thank you in advance and I look forward to serving you.
Sonia Comisarenco ~ REALTOR®~ Team Price Real Estate
We Introduce Buyers to Sellers
PH ~ 512-577-5208
Email ~ [email protected]
Website ~ sonia.buyinginaustin.com
You can also download my app to search for properties by texting 'Sonia' to 512-270-7326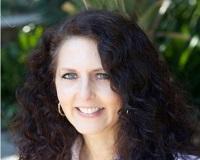 Author:
Sonia Comisarenco
Phone:
512-577-5208
Dated:
April 18th 2017
Views:
317
About Sonia: Sonia was born in Argentina and has lived in the US since 1980 and in Austin since 2001. Besides bei...