This past Friday my friends and I went to The Rotten Bunch in Avery Ranch/Cedar Park area and WOW!! Along with a couple bottles of delicious wine, we ordered appetizers, we each ordered a different entree, and we ordered desert to make sure we had the opportunity to try as much as possible. And we couldn't have been happier! They even have wine on tap!
YOU HAVE TO EAT HERE!!! It blew our taste bud minds! Chef Arik Williams also owns Bartlett's on Anderson Lane, but lucky for us his wife persuaded him to open up a new restaurant in Avery Ranch! And now we have The Rotten Bunch too!!
I cannot wait to go back! Click here to check out their website. Make sure to check out Bartlett's too! And say hi to Arik when you go, I am sure he would love to meet you.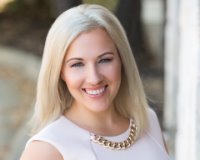 I am a professional Real Estate agent who serves the central Texas area. Buying and selling can be stressful and is one of the biggest financial decisions most people make in their lifetime. I will wo....