Saps Sensational Fine Thai Cuisine
Discovering new restaurants with amazing food is one of my pleasures, and when the restaurant is not new, only somewhere I haven't been to in a long time, it is a pleasant surprise to rediscover it. This was the case with Sap's, Fine Thai Cuisine.
I had not been there in years, and when my good friends suggested to meet there for dinner, I was all in.
That night I was impressed by the food but did not take any pictures. I enjoyed it so much, however, that just a couple of weeks afterwards, I invited my daughter for an early dinner.
She and I have similar tastes in food, so I let her order and we shared.
The meal was fantastic. We started with the Sap's rolls. These are two deep-fried spring rolls stuffed with bean thread noodles, green cabbage, bamboo shoot, mushroom and spices, served with Thai sweet and sour sauce. They were crunchy and so flavorful that the sauce was not really necessary.
We also ordered the Brussels sprouts. These are delightful! If you think you don't like Brussels sprouts, wait until you try these. Like the rolls, they are deep-fried, but with crispy basil and sautéed in savory sweet balsamic vinaigrette sauce.
I know--I would normally not choose deep-fried food, but both dishes were totally worth it.
For our main dish, we ordered the Vegetable Stir. It consists of Chinese broccoli, baby bok choy, and mushrooms stir-fried with mixed soy sauce and garlic and served with rice. I wanted to add eggplant, because I had this same dish on my previous visit, but my daughter vetoed that request.
We enjoyed all the food together, and it was plenty for two.
From the simple and beautiful decor to the attentive employees, it was all around a great meal. My dining companions on both occasions were delightful, and I can't wait to go back and try a few other dishes.
You can find Sap's in South and North Austin. Click here for their website, locations and menu. Enjoy!
To view newly listed homes for sale in Round Rock, click HERE.
To view newly listed homes for sale in Pflugerville, click HERE.
To view newly listed homes for sale in Georgetown, click HERE.
Sonia Comisarenco ~ REALTOR®~ Team Price Real Estate
We Introduce Buyers to Sellers
PH ~ 512-577-5208
Email ~ sonia@teamprice.com
Website ~ sonia.buyinginaustin.com
You can also download my app to search for properties by texting 'Sonia' to 512-270-7326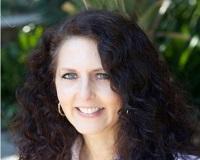 Sonia was born in Argentina and has lived in the US since 1980 and in Austin since 2001. Besides being fully bilingual (English-Spanish), Sonia has made it her mission to gain extensive familiarity wi....