Filing Your Homestead Exemptions
Did you buy a new home in 2018?! CONGRATULATIONS!! Call me if you have questions on how to file your homestead exemption. 512-667-4214
Remember, I work hard so you don't have to!
**Click on the picture below**
Homestead exemptions are granted by the county appraisal district where the property is located. The exemption reduces a homeowner's property tax bill by removing part of the home's value from taxation. All Texas homeowners may receive a General Residence Homestead Exemption on the value of their property for school taxes upon application. Use this linked PDF to learn more about Homestead Exemptions and the process for filing in Hays, Travis and Williamson Counties.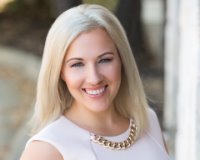 I am a professional Real Estate agent who serves the central Texas area. Buying and selling can be stressful and is one of the biggest financial decisions most people make in their lifetime. I will wo....