2019 mortgage rates forecast from leading housing authorities
In this article:
Curious where 2019 mortgage rates are headed? It's a question on many people's minds. That's especially true now since rates have inched up lately and we're nearing the end of the year.
Rate predictions for the 30-year mortgage abound across the internet. But which experts can you trust?

To help, we've gathered 2019 mortgage rates predictions from the most respected agency sources.

Then, we averaged them for the most accurate forecast possible.
It's important to do your homework. You also need to crunch the numbers before locking in a rate and buying a home. The following forecasts from authoritative industry sources can aid you in reaching a more informed verdict on financing.
National Association of Realtors (NAR): Expect rates around 5.3%
Paul Bishop, the NAR's vice president of research, told me his group believes rates will head north next year.
"We're anticipating that the economy will continue to grow throughout 2019. Also, we expect that the Fed will continue to raise interest rates," says Bishop. "While the Fed doesn't control mortgage rates, it's a signal to the rest of the markets that the Federal Reserve thinks the economy is strong. The financial markets will take their cue from that. So we anticipate that rates will trend up through 2019 and into 2020."
Related: Mortgage rates now and loan lock recommendation
Bishop says the NAR predicts 30-year fixed interest mortgage rates to average around 5.3 percent in 2019.
"The potential buyer who's thinking if now is the right time to buy needs to do the math and determine what the impact of potential rising rates would be on their payment," he adds.
Case in point: Say you have a $200,000 mortgage. A half-point jump—going from 5 to 5.5 percent—equates to an increase of about $62 a month.
"It's wise for the buyer to focus on what it will cost them if rates rise, and not just focus on the rate itself," Bishop notes.
Given that we're seeing a continued rise in mortgage rates and that it's very unlikely rates will decline over the next year, "buyers should consider locking in a rate sooner rather than later," says Bishop.
National Association of Home Builders (NAHB): Rates should stay above 5 percent
Robert Dietz, chief economist for the NAHB, told me his group is forecasting rates to average 5.2 percent in 2019, but they may rise above 5.3 percent by 2020.
"We expect, at a minimum, the Fed to raise the Federal Funds Rate by 75 basis points through mid-2019," notes Dietz. "Most forecasters expect additional rate hikes beyond this. But our analysis indicates that the economy will be noticeably slowing by late 2019."
Related: How to deal with a 5 percent mortgage
Dietz notes that mortgage rates track the 10-year Treasury rate. These are set to increase as the labor market tightens and the Fed seeks to keep inflation contained.
"Rates have increased by approximately 100 basis points over the last year. Hence, now is a good time for buyers to evaluate how large a mortgage they can afford given their household income. Buyers should also anticipate that a slowing economy could mean lower job and wage growth over the next three years," he says.
Mortgage Bankers Association (MBA): Rates north of 5 percent are coming
The MBA foresees 2019 mortgage rates averaging 5.1 percent.
MBA's chief economist Mike Fratantoni and associate vice president of economic and industry forecasting Joel Kan recently said in a recent forecast commentary: "While the Federal Reserve is expected to increase short‐term rates further, 30‐year mortgage rates should rise only modestly from here, averaging 5.1 percent for 2019 through 2021. We expect that the Fed will raise rates three times in 2019 and hold the fed funds rate at just over 3 percent."
They further expected housing demand to remain at a healthy level; this will lead to a boost in purchase originations. They attributed this to a continued low unemployment rate, which they expect to decrease to 3.5 percent by late 2019.
"Economic growth is expected to continue its strong showing into 2019…We forecast 2.3 percent growth in 2019. This growth will help support the job market and wage growth, which is an important factor for housing," they said.
Freddie Mac: Prepare for rates around 5.1 percent
Freddie Mac has a similar forecast to the MBA. They also believe the 30-year fixed mortgage rate will average 5.1 percent next year.
In its October Forecast, Freddie Mac stated: "We expect mortgage rates to continue to gradually inch higher. We anticipate that the 30-year fixed-rate mortgage will average 4.5 percent in 2018, rising to 5.1 percent in 2019 and 5.6 percent in 2020."
In commenting on its October Forecast, Sam Khater, Freddie Mac's chief economist, said: "While we expect the weakness in housing activity to extend the next few months as the market absorbs the recent uptick in mortgage rates, the combination of strong economic growth and millennials moving toward homeownership should help home sales regain momentum and rise modestly in 2019."
Fannie Mae: Expect a modest increase—4.8 percent
Fannie Mae has slightly better news for borrowers. In its October 2019 Housing Forecast, the group predicted 30-year fixed-rate mortgage rates to average 4.8 percent.
"Economic conditions remain supportive of additional rate hikes in 2018 and 2019, as the labor market has tightened and inflation continues to hover just above the Fed's 2-percent target," stated Fannie Mae Chief Economist Doug Duncan in that forecast.
Duncan added: "Our expectations for housing have become more pessimistic: Rising interest rates and declining housing sentiment from both consumers and lenders led us to lower our home sales forecast over the duration of 2018 and through 2019. Meanwhile, affordability, especially for first-time homebuyers, remains atop the list of challenges facing the housing market."
Kiplinger: Brace yourself for a 5.3 percent rate
Another esteemed industry expert on rates is Kiplinger. In its most recent economic forecast, the publisher cautioned that rates will likely increase next year. Kiplinger staff economist David Payne wrote that the 30-year fixed-rate mortgage will probably rise to 5.3 percent in 2019.
"Long-term interest rates have dropped a bit as some equity investors retreat to the bond market, which usually happens during stock market corrections. However, once the correction is over, long rates should head up again," wrote Payne. "The Federal Reserve's rate hike program will put upward pressure on long rates well into next year."
Realtor.com: No forecast yet
Eager to learn what Realtor.com's hunch is? You'll have to wait a bit longer. That's because the site has not yet issued its anticipated 2019 National Housing Forecast. Hence, the group has yet to publicly state where it thinks rates will land next year. But in its 2018 forecast, it predicted rates to rise to 5 percent by the end of this year.
"As the economy continues to prove resilient, mortgage rates are expected to continue their upward march," said Danielle Hale, chief economist with Realtor.com, in a recent interview.
Erik J. Martin The Mortgage Reports contributor November 23, 2018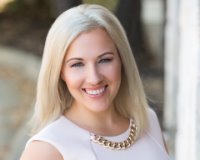 I am a professional Real Estate agent who serves the central Texas area. Buying and selling can be stressful and is one of the biggest financial decisions most people make in their lifetime. I will wo....