Tall Clubs International Part Three Chicago
Chicago!
After my trip to Vegas I knew I'd be attending other Tall Clubs weekends, but their event in Chicago was not in my plans since it normally takes place in January. Living in Texas for over 30 years, I like the heat and until recently, didn't even own a very cold weather jacket.
Although my friends were messaging me to attend, I told them I would not be going. My excuses: too windy and too cold. But then, two weeks before the weekend was to take place, my plans changed unexpectedly.
One of my friends contacted me and assured me that the weather would be mild that specific weekend. My first thought was "I don't think so," but after a little research it appeared that the temperatures were not going to dip lower than the 40's. Coupled with a very inexpensive direct flight I found, this amounted to me making the decision to attend.
Seeing my tall friends was definitely the highlight of the trip, but of course we also visited interesting local spots.
The first day we went into town and walked around.
We saw the well-known Cloud Gate, also nicknamed The Bean, although the artist hates it being called that. Cloud Gate is a public sculpture by Indian-born British artist Sir Anish Kapoor, and it is the centerpiece of the AT&T Plaza at the Millennium Park.
Then we visited the Art Institute of Chicago where there were displays of stunningly beautiful collections by Monet, Rodin and many others. The pictures don't do them justice.
We walked through Chinatown where two of our local friends chose a fantastic restaurant. Lunch was so good that I got lost in the moment and forgot to take pictures of the food! It was presented on multiple platters to share and placed on the rotating Lazy Susan in the middle of the table, from which we all served ourselves.
As usual, Friday evening was the buffet dinner and party with optional costumes, followed by dancing. It also included a silent auction as part of a fundraiser for the Marfan Foundation and TCI Scholarships for tall teens.
Saturday evening involved the banquet dinner and more dancing.
The whole weekend was delightful. I was happy seeing friends who I had met during my two previous trips, and making new ones meant I would just have to continue to participate in as many Tall Clubs International events as possible.
For more information on the Marfan Foundation, please click here.
For more information on the TCI Scholarships, please click here.
To view newly listed homes for sale in Round Rock, click HERE.
To view newly listed homes for sale in Pflugerville, click HERE.
To view newly listed homes for sale in Georgetown, click HERE.
Sonia Comisarenco ~ REALTOR®~ Team Price Real Estate
We Introduce Buyers to Sellers
PH ~ 512-577-5208
Email ~ sonia@teamprice.com
Website ~ sonia.buyinginaustin.com
You can also download my app to search for properties by texting 'Sonia' to 512-270-7326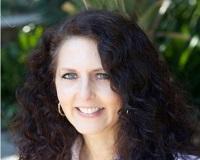 Sonia was born in Argentina and has lived in the US since 1980 and in Austin since 2001. Besides being fully bilingual (English-Spanish), Sonia has made it her mission to gain extensive familiarity wi....