Yes! $5!! And then, dinner and ice-cream!!
It was the middle of the afternoon on a very hot Tuesday and I was not feeling like working, so I decided it would be a great idea to sit in an air-conditioned theater and enjoy a movie. My companion and I chose to see The Infiltrator, based on the true story of Pablo Escobar and the drug cartels in the 80's.
We arrived at the movie theater and walked up to the window to purchase our tickets. "It's $10.50," said the young ticketing cashier. We looked at each other and mumbled, is that for one or for two tickets? To our delight, it was actually discount day. Cinemark offers discounts at just about every one of its theaters, with tickets running anywhere from $1 to $5—ours were $4.75 plus tax.
We were so pleased at that discovery, and the movie itself turned out to be interesting and informative. Highly recommended!
Walking out of the theater, we decided on Vietnamese food. This part of town has a few different Asian restaurants but the one we chose, Pho Viet, is quickly becoming our favorite.
It was early in the evening and we were seated promptly at a table by one of several large windows, which let in lots of natural light and enhanced the modern, simple decor. Since this was not our first visit, we knew we wanted something we had had before and to try something new as well.
We opted first for the Lemongrass Shrimp, which, as the name suggests, consisted of shrimp with lemongrass, stir-fried with green beans and onions. It was cooked to perfection—the sauce was light but flavorful, and the vegetables and shrimp were crispy on the outside and soft at the center.
| | |
| --- | --- |
| Green bean perfection! | Lemongrass shrimp and green beans. |
The second dish we ordered was the Vegetarian Salad. It had fried tofu and mushrooms tossed with shredded cabbage, carrots, crushed peanuts and mint leaves, served with some unusual chips:
Vegetarian salad.
I devoured the salad and didn't share much, and ended up eating more of the green beans than expected but we still had leftovers!
Dinner was truly fabulous, but we left Pho Viet craving something sweet. My companion loves ice cream, so we asked Google to help us find a shop close by that specializes in frozen treats.
We discovered Front Porch Frozen Desserts, a family-owned soft serve store right around the corner. They have gelato, custard, yogurt, and non-dairy, gluten-free soft serve. I went with the strawberry soft serve, which was made with coconut milk and super light and refreshing. My other half had chocolate on chocolate with more than one chocolate topping. I wish I had taken pictures, but at least now I have a great excuse to go back for seconds. I'll blog about it soon!
To be close to these businesses you can choose one of many neighborhoods in Pflugerville. To start, check out this home at 401 Cedar Ridge Dr.
Sonia Comisarenco ~ REALTOR®~ Team Price Real Estate
We Introduce Buyers to Sellers
PH ~ 512-577-5208
Email ~ [email protected]
Website ~ sonia.buyinginaustin.com
You can also download my app to search for properties by texting 'Sonia' to 512-270-7326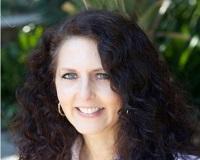 Sonia was born in Argentina and has lived in the US since 1980 and in Austin since 2001. Besides being fully bilingual (English-Spanish), Sonia has made it her mission to gain extensive familiarity wi....