Alarmas De Monoxido De Carbono Nueva Ordenanza En La Ciudad De Austin
La ciudad de Austin ha adoptado un nuevo requisito de Alarma de Monóxido de Carbono a través de la enmienda del Código Internacional de Mantenimiento de la Propiedad del 2015 para regular los requisitos mínimos de mantenimiento para las viviendas y comercios existentes. ¿Qué significa todo esto para ustedes? Esta ordenanza es muy importante para todos, pero especialmente para ustedes como propietarios que alquilan su propiedad.
Desde el 1 de abril de 2018, las viviendas o comercios que tengan zonas para dormir (dormitorios) con aparatos de gas o que utilicen combustible, deberán instalar y mantener una alarma de monóxido de carbono (CO).
En una vivienda se debe instalar una alarma de CO afuera de cada dormitorio y en las inmediaciones de cada espacio donde se duerma. La alarma de CO también debe ser instalada dentro del área de dormir si hay un aparato que utilice combustible o gas, o si hay un baño o garage conectados al área de dormir. Las alarmas de monóxido de carbono cuestan a partir de $17 dolares cada una.
Qué el el monóxido de carbono?
El monóxido de carbono, cuya fórmula química es CO, es un gas inodoro, incoloro, inflamable y altamente tóxico. Puede causar la muerte cuando se respira en niveles elevados. Se produce cuando se queman materiales combustibles como gas, gasolina, keroseno, carbón, petróleo, tabaco o madera en ambientes de poco oxígeno.

Cualquier pregunta o consulta por favor se comunican conmigo.
Saludos,
Marcela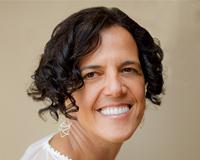 Author:
Marcela Alfonsin
Phone:
512-300-7406
Dated:
March 29th 2018
Views:
167
About Marcela: Born and raised in Argentina, Marcela is calling Austin "home" since 2004. She is versatile and mult...