I Heart Mexican Food
I Heart Mexican Food
Mexican food is a personal staple of mine. I love it! Anything from a taco salad to a bean burrito count me in!

Fajitas, Migas, Margaritas.......sold to the guy that looks like me every time I look in the mirror.
Of course I love the almighty taco. It has been a go to for many, many moons. I cannot even begin to fathom the number of tacos I have consumed in my life.
I must say I love it all from the mom special with the store bought crunchy shells all the way to the high end Mexican restaurants. I even love the so called Fast Mexican Food fromTaco bell. (the Shame)

The places you need to go for the real Mexican food are your local Taqueria's. That is where you will find the affordable "comida" that tastes and smells like Old Mexico. Trust me I have eaten truck loads of beans and rice in my time and I must say sometimes you have to just go back to the basics.
I am not sure if it was an international scheme to enhance our lives for the better or what but as of the late 90's "the breakfast taco" has began to make its way on to the scene. The breakfast taco has come on like a tidal wave and I love it. Anyway I can increase my personal intake of Mexican food....I vote yes!
Mexican food is and has been a personal favorite of mine for a very long time. If there was something that needed to be Hearted it is Mexican Food.
By Jeff McCharen
Realtor, Blogger, Investor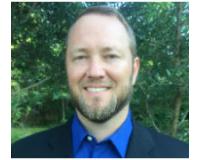 Author:
Jeff McCharen
Phone:
512-779-5668
Dated:
September 1st 2016
Views:
50
About Jeff: ...