Food Makes The World Go Round
Today I celebrate another anniversary as a Realtor with Team Price, and I always tell my brokers how much I appreciate all the training and support they give me. I know that I'm not the only one at my office who feels this way, but the truth is that I come to the meetings for the food (insert emoticon with wink and tongue out). After all, I am a foodie.
Dan, our broker, begins our Friday meetings with a dose of healthy and not so healthy. Check out the picture above and you'll see what I mean although this picture is missing the enormous muffins and other sweets that are sometimes served.
After a dose of good sugar - fruit - and a dose of bad sugar - cookies, muffins, etc. - , he dives into his presentation/lesson/review of contract and more. This is the best way to start the weekend and I always leave with a full tummy and more knowledge about real estate that I could ever have imagined.
Food makes the world go round...NOT! But is sure helps!
I'm truly thankful for the wonderful breakfasts we are provided every week, and honored to be part of this magnificent group of Realtors. I look forward to another busy and successful year in the Austin Real Estate Market, and Friday meetings with delectable foods.
Cheers!
Sonia Comisarenco ~ REALTOR®~ Team Price Real Estate

We Introduce Buyers to Sellers
PH ~ 512-577-5208
Email ~ sonia@teamprice.com
Website ~ sonia.buyinginaustin.com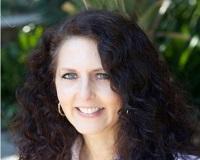 Author:
Sonia Comisarenco
Phone:
512-577-5208
Dated:
June 16th 2016
Views:
268
About Sonia: Sonia was born in Argentina and has lived in the US since 1980 and in Austin since 2001. Besides bei...