Do Not Be Fooled
Over the last couple years a few Real Estate companies have bombarded the radio with ads that make some misleading claims. Claims that if you are honest with yourself sound too good to be true. You know what Mom said about that...If it sounds to good to be true then it's probably not true.
For the purpose of this blog I will be talking about single family houses in the entire Austin Metro MLS. Here goes...
1) There are guarantees that I will sell your house in 55 days. (claim) For the last 4 months the average number of days a house was on the market before getting an accepted contract is about 20-25 days.
2) I have 5,000 to 10,000 ready home buyers so I probably have a buyer for your home right now. (claim) I know this, if I "had" 5,000 or more buyers I wouldn't have the time or desire to list your home. Why would I? I'd just go find a home for "my buyers" to buy. The truth is they don't have 5,000 to 10,000 "buyers" they have website contact information, that's all. Think about it! Our websites average over 2,000 visitors a day most beginning the process.
If you want want to have an honest discussion about your home, the estimated selling price and how I'll get it done give me a shout. I'd be honored to meet you for a free consultation with no obligation & no BS.
Morris "Bill" Austin ~ REALTOR® ~ Team Price Real Estate
Serving Sellers & Buyers in the Austin Texas Metro successfully since 2007
bill@teamprice.com ~ 512-709-6343 ~ Text ~ Email ~ Call ~ I will respond quickly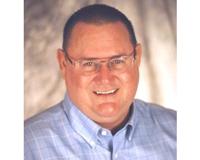 Author:
Bill Austin
Phone:
512-709-6343
Dated:
May 29th 2017
Views:
46
About Bill: ...