It Takes Two To Tango Delightfully
Argentine empanadas are famous all over the world, but if you have been to Argentina or have Argentine friends, they're impossible to miss! I was born and raised in Argentina and as a foodie, I don't go easy on my reviews—especially not on food that I love.
Just a few months ago a friend of mine started a catering business, and empanadas are her specialty item. She offers ten different kinds of these savory pastry turnovers, so customers are treated to a varied and very flavorful experience. Last week, she brought a sampler platter to my office that included beef, chicken, and vegetarian options, and my colleagues and I got to taste some unique flavors.
A traditional empanada's main ingredient is beef and my friend calls hers "Carne de las Pampas," or "Meat from the Plains"—coincidentally, my mom and dad gre
w up in La Pampa, a province known for its extensive ranches and superior-quality beef. These empanadas are filled with ground beef, onions, bell pepper, tomatoes, and a combination of spices. I really wanted to try them, but they were gone in the blink of an eye. My colleagues were licking their fingers and grinning.
The "Tex-Mex" is already a favorite among Tango Delights' current clients since Austinites are used to Tex-Mex restaurants and spicy food. These empanadas are a twist of the traditional and come with jalapeños plus some secret "awesome!" spices.
My personal favorite ended up being the "Paisana," which is one of the vegetarian empanadas. The ingredients include spinach, onions, bell peppers, Parmesan cheese, more "awesome!" seasoning, and butternut squash. Just one bite had me smiling! The butternut squash in particular made this different from any other empanada I've tried, and it was marvelous. I'll definitely be ordering some of these for my next party!
The other vegetarian empanada was the "Humita," and this one has corn mixed with a creamy white sauce, bell peppers, onions, tomatoes and, once again, the secret-recipe seasoning. It was flavorful, rich and left me wanting more.
Additional options include traditional chicken, Cajun chicken, cheese and onion, ham and cheese, hand-chopped flank steak, and a breakfast empanada with bacon. A side salad can be ordered as well and it will come with your dressing of choice.
Tango Delights is looking to expand in the near future to a brick and mortar location, and I will definitely provide an update for when this happens. In the meantime, order some to enjoy with your family or bring them to your next potluck party—you're sure to be the sensation of the evening if you do!
Tango Delights is currently located in Cedar Park, TX, a mid-size town with a population of over 60,000 and growing. Check out the properties Just Listed in the area, and contact me today at 512-577-5208 or sonia@teamprice.com for a private showing.
This Cedar Park Beauty is ready for your personal touch. Contact me for more information!
Sonia Comisarenco ~ REALTORÂź~ Team Price Real Estate
We Introduce Buyers to Sellers
PH ~ 512-577-5208
Email ~ sonia@teamprice.com
Website ~ sonia.buyinginaustin.com
You can also download my app to search for properties by texting 'Sonia' to 512-270-7326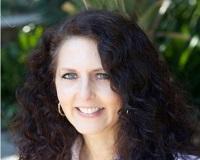 Author:
Sonia Comisarenco
Phone:
512-577-5208
Dated:
September 24th 2016
Views:
1,299
About Sonia: Sonia was born in Argentina and has lived in the US since 1980 and in Austin since 2001. Besides bei...